…is Gawker's headline regarding the news from the Economist that Ikea is re-sizing the famous "Billy" bookshelf to be deeper - i.e. better suited for items other than books.
Actually, as most New York apartment-dwellers can attest, there are plenty of books on our bookshelves, but also a lot of other crap, too.
"'I gotta stay in the West Village, or I gotta stay in the Lower East Side. I want someplace real.' And then after a month in the Lower East Side, during the New York heat wave, I was like, 'Okay, you know what? I'm 42 years old. I think I'm done. I've had enough of the "real." This would've been great when I was 19, this is friggin' horrible now.' I would open the doors to the hotel in the lobby, and even the two doormen would look back, like, 'All right, dude, here it comes,' and just this wave of garbage air would pummel you. It was like a shockwave of stink. I was almost excited to do it in the morning to see what new, horrible smell would come down there."
—Patton Oswalt, in an interview with the A.V. Club
August in NY is never pretty, Patton.
…for 11 years!
"Barnes & Noble is now closed. I'm the last resource for books. I'm here from 7 to 7 every day."
(Even Google Street View caught him.) Wander by, he's on 68th & Columbus and so is his book-filled car.

Thanks, Shelf Awareness. And video of street-cleaning action here.
- Julia Alvarez, How the Garcia Girls Lost Their Accents
- Paul Auster, The New York Trilogy
- Candace Bushnell, Sex and the City
- Truman Capote, Breakfast at Tiffany's
- Truman Capote, Summer Crossing
- John Cheever, The Collected Stories
- Junot Diaz, Drown
- Jennifer Egan, A Visit From the…
We can personally attest to Colin Harrison's greatness. Just ask him about his map collection…
I think my dream, as a writer, is to one day appear on a list such as this.

From Edith Wharton to Martin Amis, the novelist selects his favourites from the thousands of books spawned by the great American city.

(via blackbondbooks)
Okay, now we *really* need to go back and re-read Wharton.
(via fwriction)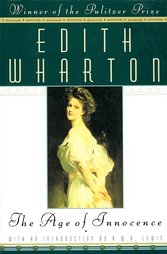 Writing in New York magazine, Sam Anderson manages to sum up the city, and the book:
"It will, in other words, break your heart in the end, just as New York inevitably will."
There was first the ferry boat moving softly out from the Jersey shore at dawn—the moment crystallized into my first symbol of New York. Five years later when I was fifteen, I went into the city from school to see Ina Claire in The Quaker Girl and Gertrude Bryan in Little Boy Blue. Confused by my hopeless and melancholy love for them both, I was unable to choose between them—so they blurred into one lovely entity, the girl. She was my second symbol of New York. The ferry boat stood for triumph, the girl for romance. In time I was to achieve some of both, but there was a third symbol that I have lost somewhere, and lost forever.
— from "My Lost City" featured in Lapham's Quarterly Fall 2010 Issue: The City
http://www.laphamsquarterly.org/voices-in-time/f-scott-fitzgerald-blows-into-town.php?page=1